The Alfa Romeo Association of California is pleased to announce the 2017
All Italian Car and Motorcycle Show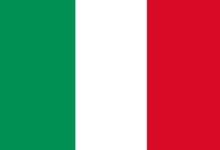 (Italian food and drink available too!)
Please join Italian car and motorcycle enthusiasts in a benefit for
Alameda Special Olympics
Sunday, October 8, 2017
10:00 a.m. to 3:00 p.m.
(Exhibitor registration opens at 8:30 a.m.)
Please join us for All Italian Day with your Italian car or motorcycle in Alameda, California on Sunday, October 8, 2017. All Italian vehicles are welcome, whether a concours-ready Ferrari or a grocery-fetching FIAT wagon, new Ducati Multistrada or campus-worn Vespa. This year marks the 30th consecutive year of this event, the All Italian Car and Motorcycle Show. All proceeds provide the primary sponsorship of the Alameda Special Olympics program. The cars will be exhibited on the green at Lincoln Middle School, 1250 Fernside Blvd. between the hours of 10:00 a.m. and 3:00 p.m. Italian food and drink will be available.
[click here for some photos from 2012's show]
Entrance donation for non-exhibitors is $5.00 per person; fee payable at the gate on the day of the event. Children (under 18) are admitted free. There is no entry fee for exhibitors.
Exhibitor pre-registration is encouraged but not required. Pre-register and a reserved parking place will be made available for you. All pre-registered entrants also receive a personalized window plaque.